Scotland's Learning Disability Week 2022 will take place from Monday 2nd – Sunday 8th May
Scottish Learning Disability Week 2022 – SCLD
SCLD is holding an event on 5th May as part of Learning Disability Week.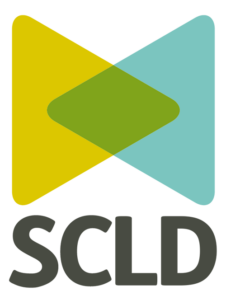 Date and time
Thu, 5 May 2022
13:30 – 15:00 BST
Location
This event is aimed at all community groups as well as learning disability organisations.
My Home My Community
As part of Learning Disability Week, this workshop presents a practical resource from SCLD to help community groups and community activities become more inclusive, to people with learning disabilities and others. Active Connected Included is being used extensively in North Ayrshire – hear from practitioners how it's being used and what difference it's making, and take the chance to discuss with others how it could make a difference where you work and live.
You can sign up to this free workshop here https://www.eventbrite.co.uk/e/my-home-my-community-tickets-301323465597
You can view the Active Connected Included resource here  (hard copies available on request andy.m@scld.co.uk )
'Include For Good' is the Scottish Commission for People with Learning Disabilities' (SCLD) programme for change. Find out more here.
SCLD
Tel: 0141 248 3733
5th Floor, Suite 5.2, Stock Exchange Court, 77 Nelson Mandela Place, Glasgow, G2 1QY
http://www.scld.org.uk/