Press Release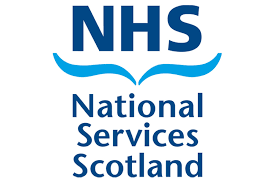 Community Benefits Gateway
The NHS Scotland Community Benefits Gateway is now live in the Scottish Borders.  The aim of the Community Benefits Gateway is to connect Third Sector organisations and NHS Scotland suppliers who may be able to support local project needs with an 'in kind' offer.  This could be support with volunteering, work placement opportunities, the provision of professional advice, assistance with building community facilities and much more.
In the Borders a partnership between NHS Borders, Borders Third Sector Interface (TSI) and NHS Scotland has been developed to ensure local arrangements are in place to promote the Gateway. The partnership has agreed that local priorities for community benefits to be supported through the Gateway are:
Reducing Health Inequalities
Contributing to Anti-Poverty Work
Improving health & wellbeing
The Gateway is part of NHS Scotland's ambition to ensure that through all of our areas of work we bring maximum benefits to the people of Scotland.
Through the easy to use online tool, willing NHS Scotland suppliers can be matched with Scottish third sector organisations who are looking for assistance with a variety of needs.  
Access the portal:  
https://nhsnss.service-now.com/community_benefit
Find out more: 
Access our Community Benefit Gateway | National Services Scotland (nhs.scot)
Public Health Scotland:
https://www.publichealthscotland.scot/our-organisation/procurement/community-benefits-gateway/
See our short animation: 
https://www.youtube.com/watch?v=RyeU_4-Ztg0
To find out more please contact:  health.improvement@borders.scot.nhs.uk